Welcome To
Jawai Pug Mark
With breathtaking views of Jawai leopard safari camp and a luxurious stay, Jawai Pug Mark helps you get closer to nature.

Jawai Adventure operates leopard safari in Bera and Jawai. Also, we are specialized in a Jungle safari, Birdlife safari, wildlife Safari,crocodile sightings; Jawai is one of the significant destinations of India, especially for those who are planning to explore the Jawai leopard hill with watching these big cats in their natural habitat. Jawai is located in the state of Rajasthan.
Jawai Leopard Safari is one of the premium activities of Jawai. And Bera There are more than 60 leopards along with cubs.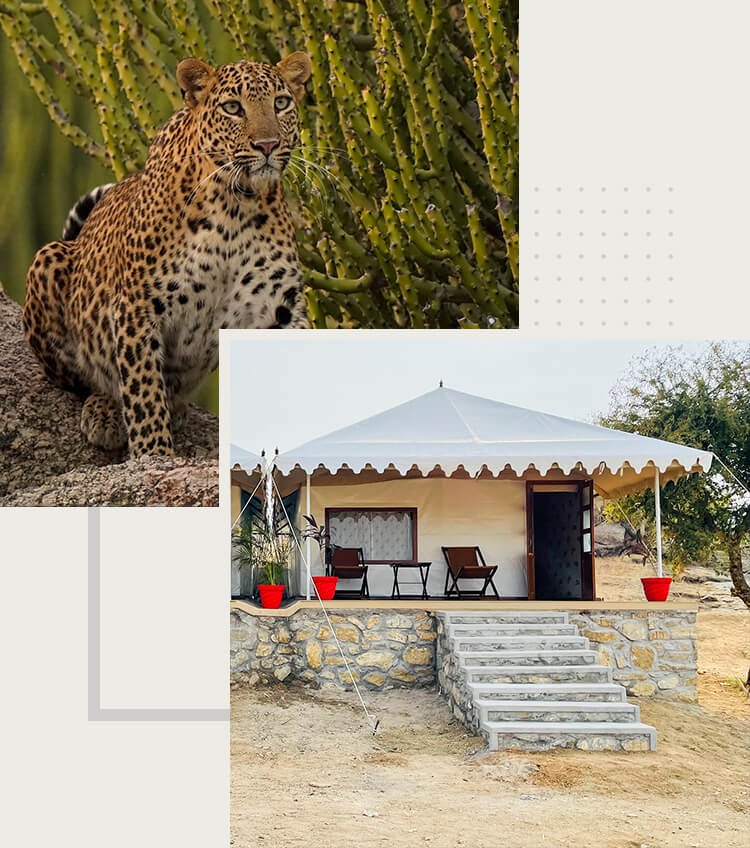 Discover
Customized Packages For Everyone

Single Person
Male or female, if you a solo
traveler, you will be accordingly
charged with our packages
tailored for individuals.

Family
We make the tour perfect for a
family with flexible tariffs that can
be easily tweaked as per your
convenience.
Group
Safari in a group gets more
enjoyable when specific demands
are fulfilled, we ensure that you
don't get disappointed.
Corporate
Be it a day outing or weekend trip,
our packages ensure that your
company makes the most of it
without any hassle.
Our Services
Jawai Leopard Safari is one of the premium activities of Jawai.

Luxury Tents
Made with stainless steel, canvass, and leather, they blend comfort and luxury to deliver the best experience.
Leopard Safari
Letting you feel the adrenaline rush, our rangers make sure that you get a closer view of the docile big cats.
Dining
Enjoy the finest cuisines right in the middle of the jungle and savor the taste of the most delectable food.
Jungle Safari
Witnessing the wild animals preying in the night is a swashbuckling experience and we make it happen for you.
Safety and Security
Surveillance of the entire resort property is done 24/7 by CCTV cameras installed at all the major locations along with a unit of security guards to ensure foolproof security of our guests.
Eco-Friendly
We serve home-grown organic food to you, from vegetables to dairy products, everything is produced at our property to ensure the best health of our guests.
Visit Jawai
Experiences Jawai Tour
Leopard Sightseeing
Village Safari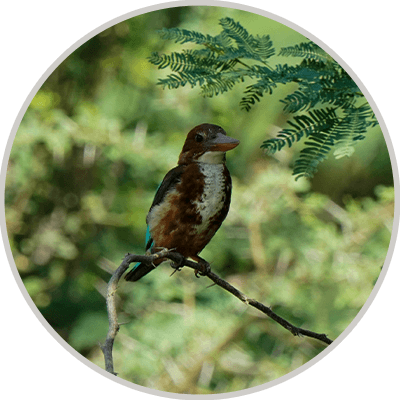 Bird Watching
Campfire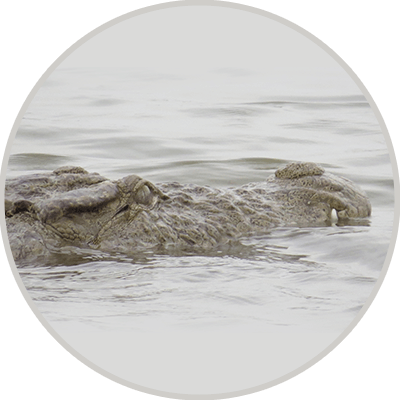 Crocodile Sightseeing